Official opening of Bellotti Ezio company showroom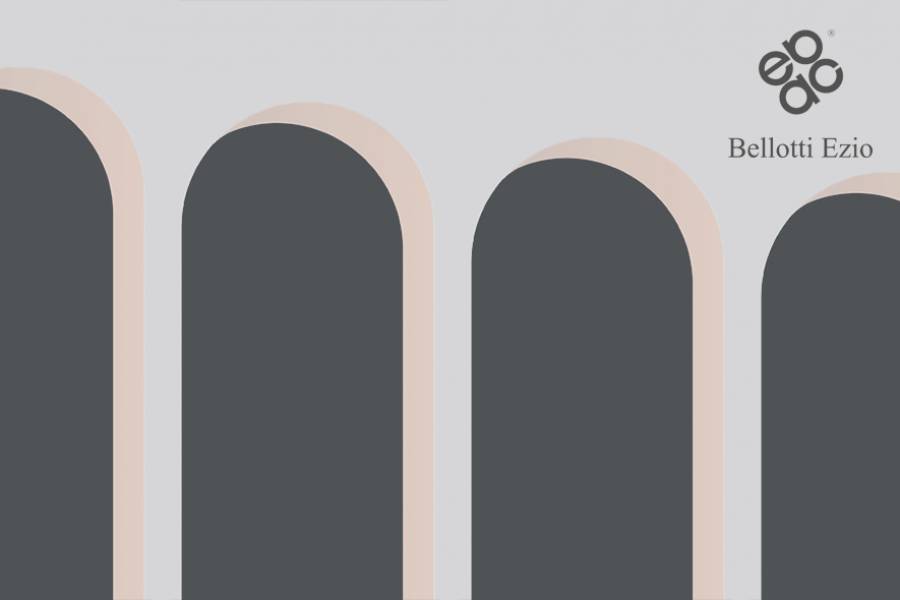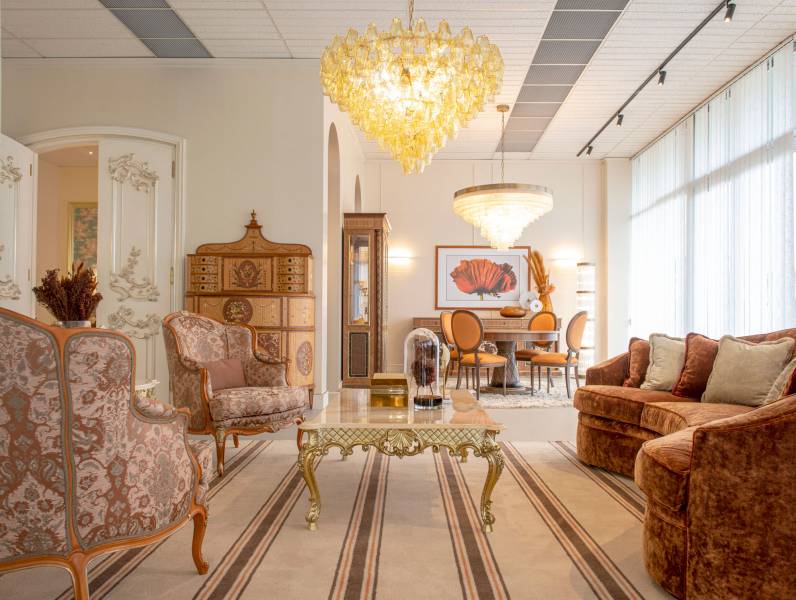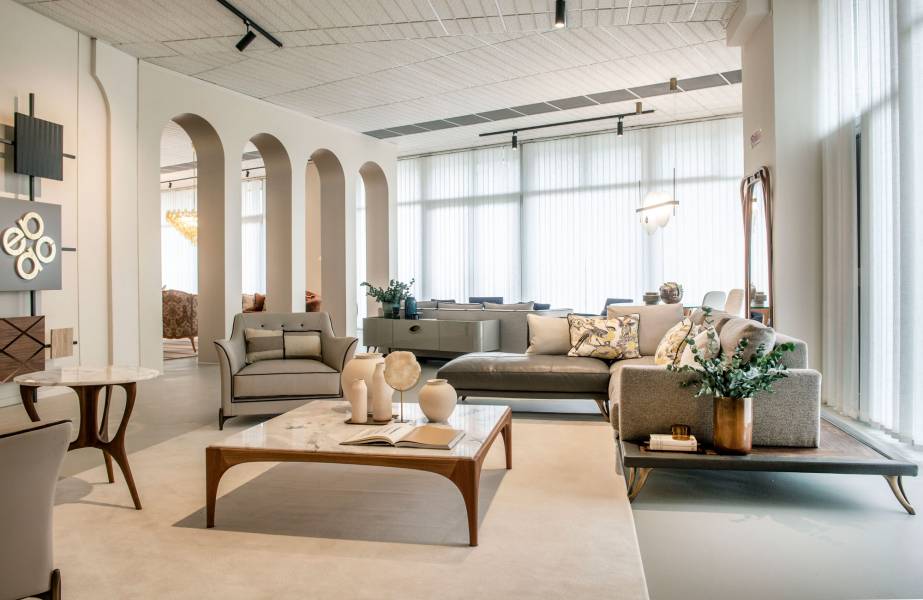 Inside our headquarters in Cabiate, in the middle of Brianza, Bellotti Ezio designs its new company showroom. An exhibition space dedicated to our new collections, but mostly thought of as a meeting space between clients and professionals, where one can touch first-hand our products and the materials we use in our production process.
The showroom, developed on 250 sq.m., was designed by multiple figures: our R&D department, stylists Laura Cazzaniga and Ilaria Limonta, and Art Director Martina Bartoli, with the purpose to create an ample inspirational path tapping into our two souls: the classical and sophisticated one of our Bellotti Ezio line, and the modern and international one branded BelMondo.
The rich settings, surrounded by muted colours and a snug ambience, find their apex in our samples library: a collection of materials split in different moodboards, triggering creative ideas following the latest trend in interior design, attesting the extreme versatility of our company with bespoke projects.
Shining a light on our new company showroom, Patrizia Volpato creations, a lightning design brand that creates blown-glass lamps, with whom Bellotti Ezio created a synergic partnership.
«With the opening of our new showroom, we want to offer an important support to clients and professionals both, being them architects, interior designers or retailers, so that they can deepen their interest and knowledge in our brand and in our production cycle, touching first-hand tour products and the materials used to create them - says Donatella Bellotti, CEO - This space comes to life to be a place of confrontation and design, to meet our staff, a place where one can give shape to their dreams, being them residencies, hotels, offices or yachts. In our showroom we want to materialise your biggest design wishes, while immersed in both stimulating and comforting ambience».