"GEA", The New Bel Mondo Collection By Bellotti Ezio, Is Presented On IFDM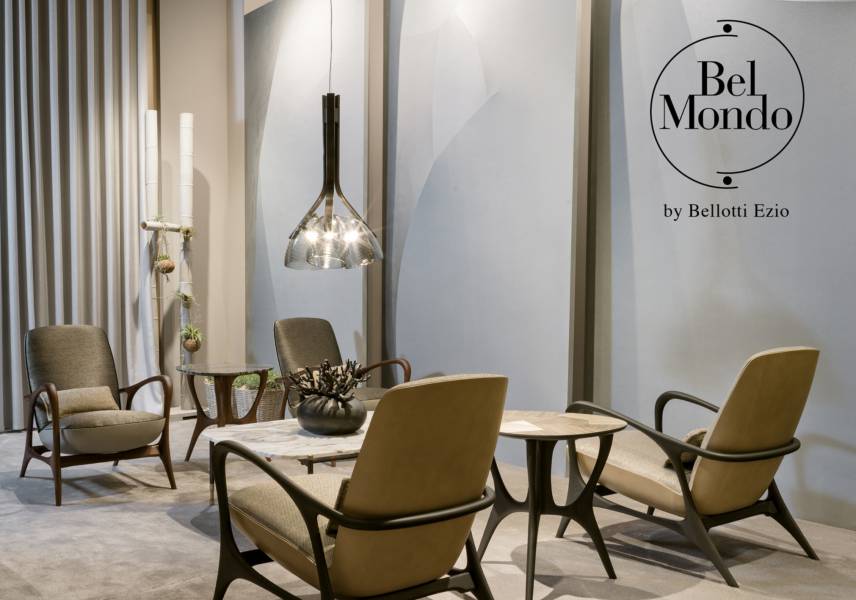 Two brands, two different souls with the unique strong identity characterizing Bellotti Ezio whole production made of exclusive features, details and finishes, which can be created only by a skilled craftsmanship deeply rooted in the Italian fine art of cabinetmaking.
Also this year, during "Salone del Mobile", Bellotti presented two different collections: GEA, the new Bel Mondo contemporary furniture line by Bellotti, inspired by the Nordic tradition, perfectly combining with the wisdom of our cabinetmaking tradition.
New lines born under architect Giovanni Luca Ferreri's artistic direction and design of, giving life to pieces of extremely fine design created with precious materials like Ziricote wood for the cupboards, Canaletto walnut for the bedrooms and the armchairs and white ebony. Furniture feet, handles and knobs are bespoke designed and hand-crafted.
The new classic collection includes a carved living room, a chestnut briarwood living room with glass showcases, a sideboard, a TV stand, a Louis XVI style bed and, finally, a cabinet, an extremely faithful reproduction of an original piece dating back to the Grand Duchy of Tuscany.
Read more on IFDM
Discover all details – watch the video