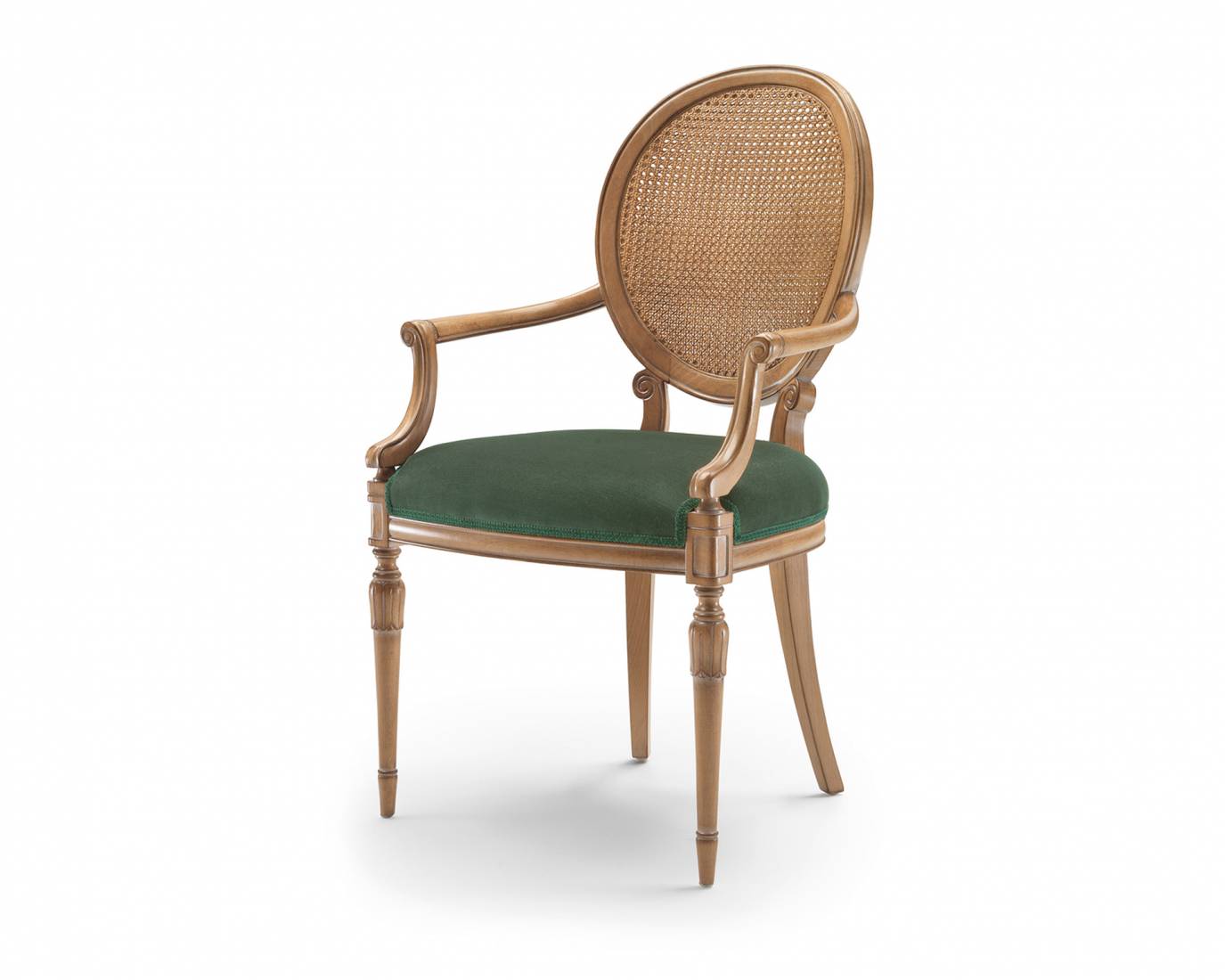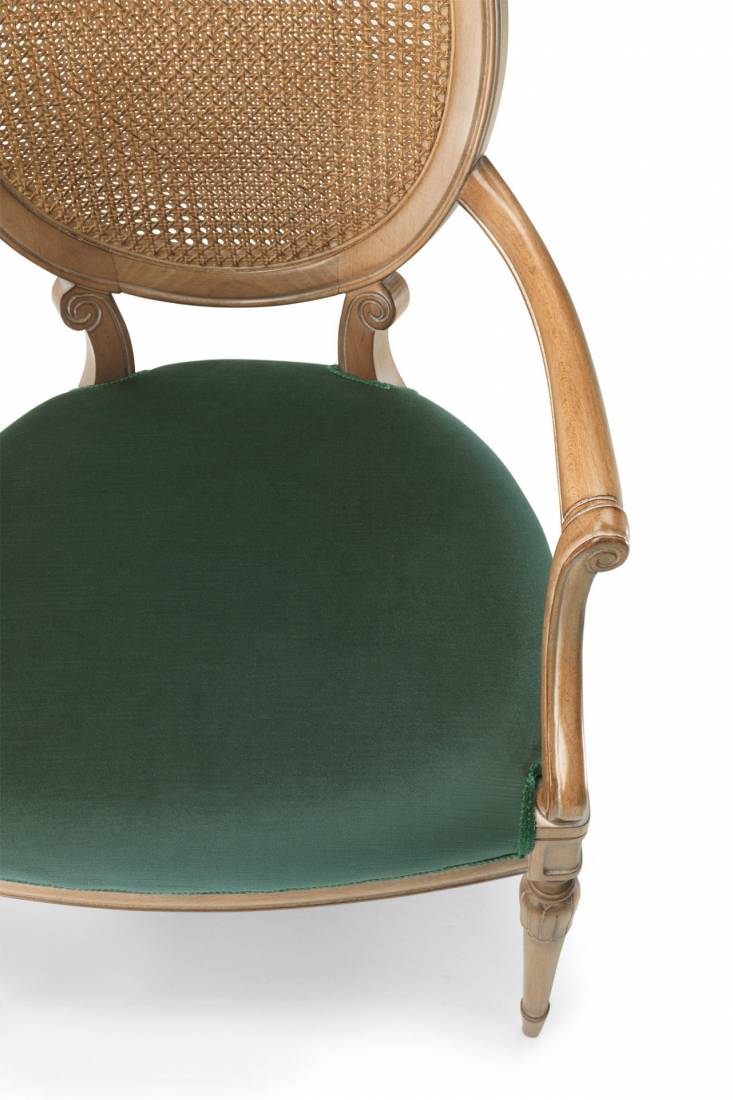 A material coming from the past but reinterpreted with actual design: Vienna straw. Thanks to its timeless elegance and versatility, today it is used to make the back part of the chair. The care taken in the processing, makes Vienna straw a unique material of its kind. 
Materials:
Carved chair with armrests, upholstered with fabric, back part realized in Vienna straw, finish antique decapè.
Not removable cover. Available art. 9025 without armrests.
Product code: 9022
Designer: Bellotti Ezio Team
Dimensions art.9022: cm. 60 x 63 x h.103
Dimensions art.9025: cm. 50 x 59 x h.103 
Year: 2022