The feminine side of Bellotti Ezio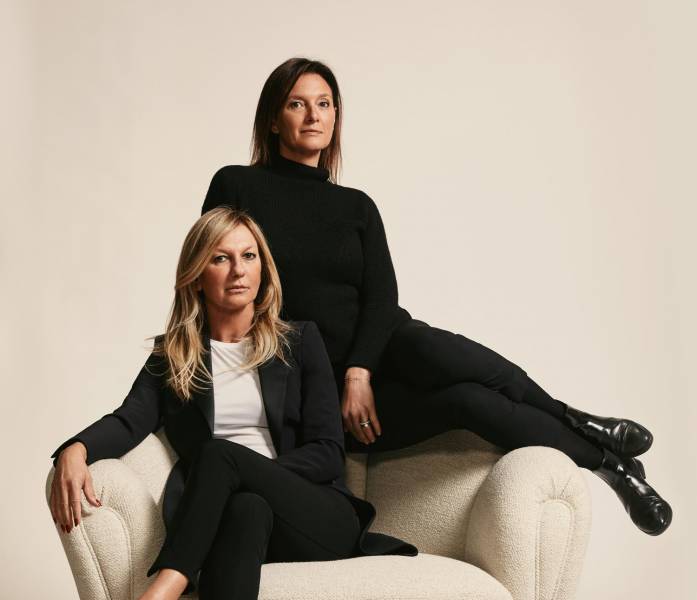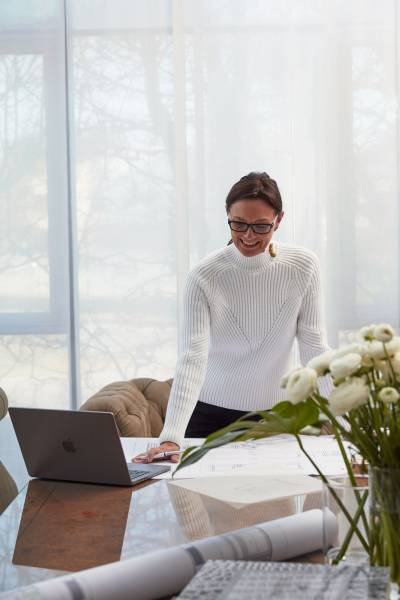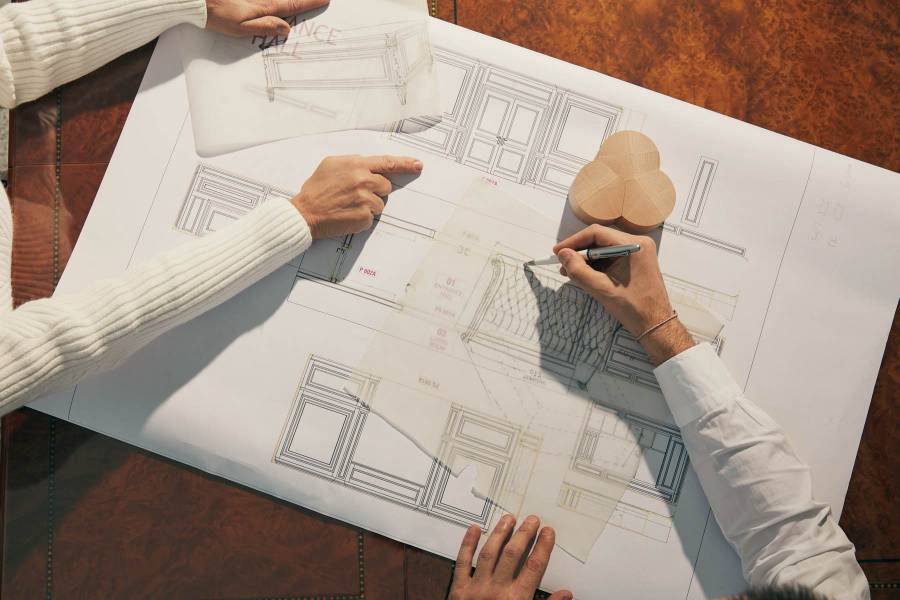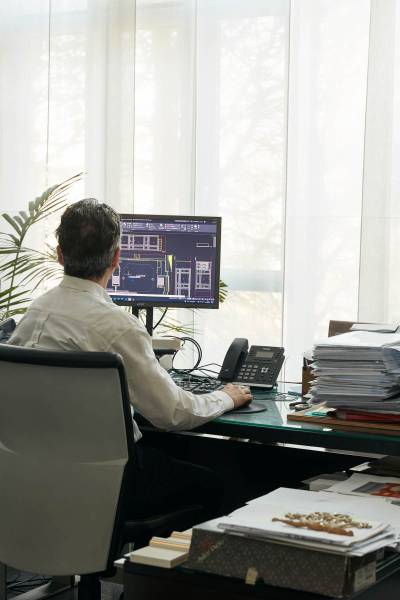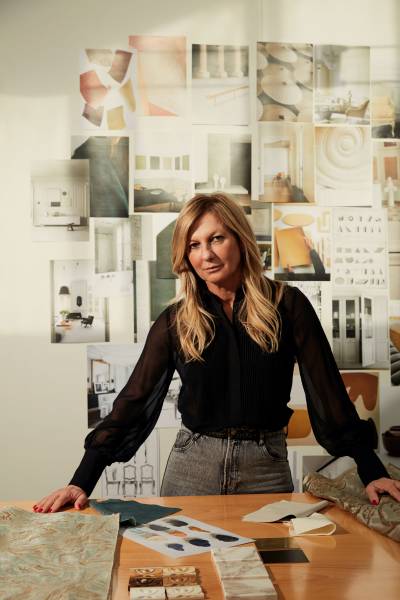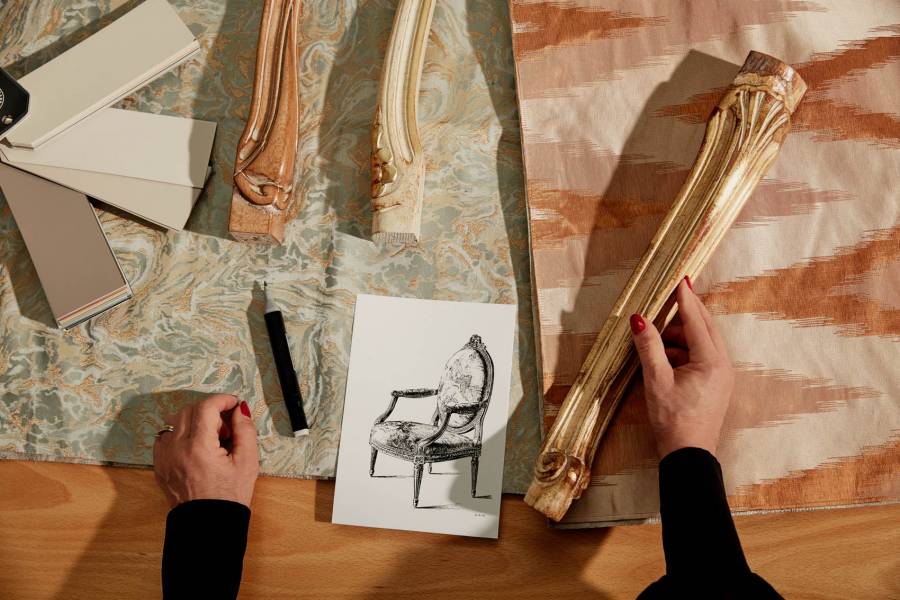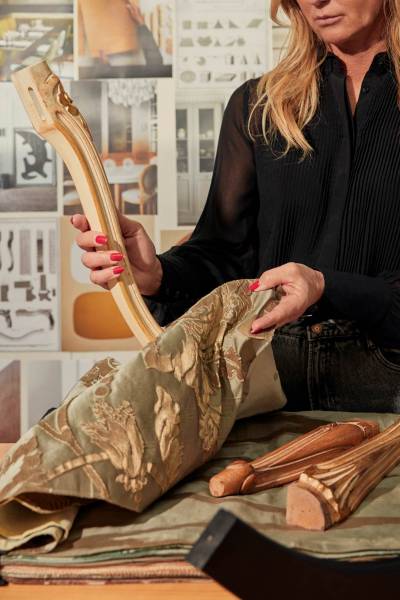 They are the new face of Bellotti Ezio. They are the new management, the new driving force that plans to lead the family business to the next level. They are Donatella and Federica Bellotti, the third generation leading this company that, with its deep-rooted history and craftsmanship know-how, has shaped Made in Italy history.
 The two sisters, Donatella and Federica Bellotti, are facing the challenges of the new millennium with the same ardour and passion that drove their father Ezio when he set out to discover international markets in the 80s. Now they are exploring the present (and future), where technology and digital are an essential part of everyday life, and where classic style has to reinvent itself to connect with the updated living trends.
This is the innovation that Bellotti Ezio is bringing about. And who can interpret and encourage innovation better than two women at the helm of a company of classic style?
They look to the past that made the company a point of reference for the sector (its quality and craftsmanship are a key element), but they themselves depict a turning point. Their complementarity and fresh, audacious and clearly feminine vision emerge in extraordinary uniqueness on the scene of historic companies of classic style.
Taking up the baton of such an important heritage was a brave choice that they became more aware of, and which became more solid, over the years. After almost three decades at the company, Donatella and Federica are inaugurating a new stage of their experience, and even of their lives.
Wives, mothers (but their children are now grown up), and above all entrepreneurs, with the common goal of guaranteeing not only continuity, but more than anything else the company's growth.
This goal led to the modernisation commenced in 2021 and still under way today, which sees them more specialised in their roles, a more structured company organisation, significant investments in technologies, and expansion in terms of style.   
Donatella represents the managerial side of the company, Federica the creative side. Different expertises reflecting just as remote personalities that find themselves sharing a common purpose.
With her rigorous and pragmatic approach, Donatella is in charge of the administrative and sales area, which today is undergoing considerable revamping that has also involved human resources, with the arrival of new and young employees who are being implemented in the staff. With her more imaginative and design-oriented work, Federica devotes herself to styling the collections. So different, yet so united.
Their qualities come together as they "work with four hands" aimed at a single, common objective: «What is best for the company». 
«We have different characters and personalities, but we are on the same wavelength when it comes to our goal,» the two sisters explained. «Regardless of changes and differences, our bond is a strength. And we also involve our team, an essential part of the company, in this relationship so that they believe and share the values that drive Bellotti Ezio».
Donatella: a modern manager 
She lets herself be guided by an impeccable and organised managerial model, which today more than ever before is open to innovations that can help Bellotti Ezio enter into a more advanced future while still remaining faithful to its origins and the tradition of its collections. 
«Donatella is determined, thorough and genuine». Her older sister Federica uses these words to describe her, well aware of the balance governing their relationship and that results in piqued discussions when they concern giving precedence to the creative side over the sales side, or vice versa. This is however what takes place in any common relationship between sisters. «For us, it is very important to cherish our relationship as a priceless asset of the family-company system built up until today», she stressed. «Mixing our personal and professional relationships is a genuine mesh that makes management more complex, but it is precisely for this reason that mutual sensitivity, trust and respect are necessary, so that we can retain a balance».
In her outlook - marked by utmost operational and production efficiency - Donatella places primary importance on human capital. «Our company is a team in which we win together, although we play the game in distinct roles. That is seen in the relationship between my sister and myself, and the same holds true for our in-house team: every person is responsible for making their own contribution to the final result. It is only in this way that we can make Bellotti Ezio grow».
Federica: creative vision in a rock soul
Imagination is always by her side: in her audacious and irreverent proposals, in the styling of a collection, or in preparing a set. Federica is the other side of the coin, the one that is purely creative. She is Donatella's perfect opposite, who describes her as, «always wanting to learn, idealist and patient», letting a smile escape her lips just remembering the organisation meetings for the Salone del Mobile, where it is up to her to curb Federica's eccentric ideas for the set-ups!
Federica draws from what surrounds her, she lets herself be inspired by fashion, and the result of her research takes shape in the style details of the Bellotti Ezio creations. Collections featuring astounding elegance that communicate with the new modernity of living spaces.
«My sister and I are aware of our roots, which we intend to preserve. But we plan now to add our contribution to this important heritage, and we will do so in the unity of our family», explained Federica. «We are two adult women, and we have built a solid foundation for our relationship and for our company with skill and ability. And, above all, with values».
A new chapter of Bellotti Ezio begins with this renewed "manifesto".